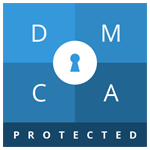 Looking for a Graphic Designer or Web Designer In Queenstown?
A Graphic & Web Designer with Creative Flair & Experience?
COMING SOON
Website coming soon and under development by https://mebsites.com web design and SEO Christchurch
Are you looking for a Graphic Designer?
We are here to help you and your business web design and graphic design! Whatever your design need or application we can do it and do it professionally and promptly. Your brand is your first impression in the market place and it is very important to get right. Whether it is design for print or the worldwide web. No job is too big or small, and no problem that doesn't have a solution. We can do it for you!
Why is a great Graphic Designer so important for your business?
When you go out to dinner in a fancy restaurant you dress up. You care more about your appearance because it is socially more acceptable and expected. The same should go for your business branding and identity. You should treat your business as something you want to be dressed as best as possible for the market. You want your branding to say you're professional and you mean business before you have to say it orally.
Do you need a new Logo Design or an update an old Logo?
Your business logo is so important as it becomes your banner in the market place. It is the representative that keeps on working for you. Your logo can be highly illustrated or very abstract depending on the way you would like to be perceived. It can be a symbol (Apple Inc), a word or words in stylised font & can be both symbol and word, depending on where your logo is used.
Need Social Media profiles for your business to look professional, with great graphic design?
It is now more important than ever to look good online. In a fast paced world ​and an even faster paced internet world people a bombarded daily with images, words and symbols. You want your images, words and symbols to stand out from the crowd! To convey emotion and get people to feel something is really what it comes down to. How do you want people to react to your online presence?
Do you need a website or a current website update?
Your website can say so much about your businesses core values and services. There is no denying that, done right, your social media campaigns can drive traffic to your website and ​or your shopfront. Your website works for you 24/7 if working well and regularly updated and optimised.
​Read more…Web Design
Call or Click Here To Enquire About Our Services Today!